I was very iffy about creating a sketchbook on here (Why I have no clue, perhaps I'm just a paranoid person) but I finally went "What the heck" and started one.
Luckily I have three decent pictures to post today.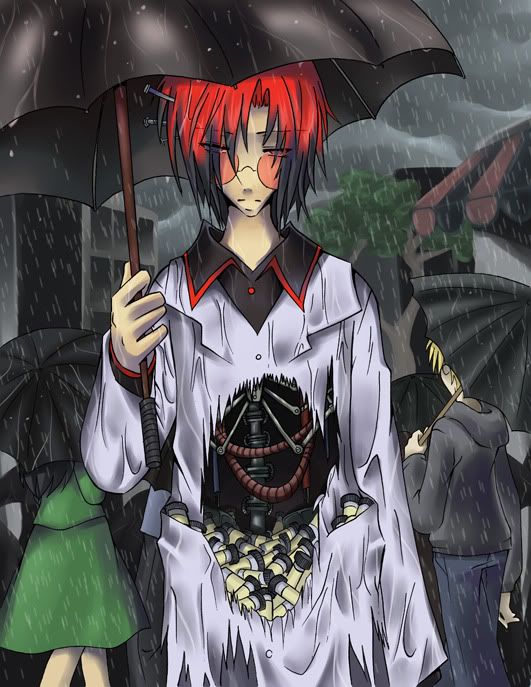 My character Dmitri. I wanted to play with rain and such, along with mechanics.
He probably should have used that umbrella earlier.
This was a commission from the creator of a webcomic "After Lily" which you can read here
http://after-lily.smackjeeves.com/
Lately I've really gotten interested in having large amounts of color used for shading and highlights, that usually don't fit in to the picture normally.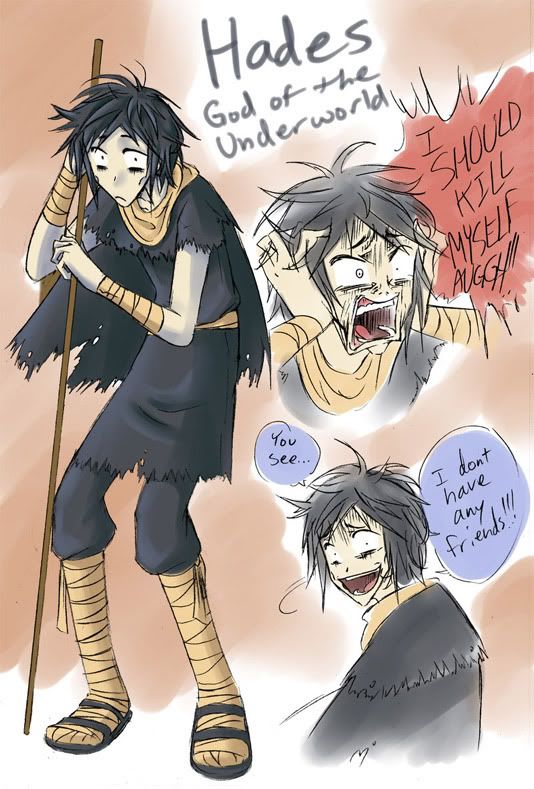 Just an amusing sketch of my version of the god Hades.