Hello!
Oh boy, shameless self promotion, how exciting
I intended to leave promotion for the one year anniversary but my impatience took the better of me, so I guess I'll leave this to the wind and carry on.
Even if it's a relatively new publication, I do upload rigorously every weekend (preferably on Saturdays), so I do believe there is enough content to pass fair judgment or whatever.
Story
This story is better read than explained, but to summarize for your convenience, it is a Action/Drama tale about a near future global war situation, with horror and mistery sprinkled around, coupled with really unnecessary and corny moments which I foolishly call "comedy". I recommend just diving into it and expecting whatever the fuck because who knows what is going on. (I do. That's my job. Not telling tho)
There are a 30ish characters with complicated stories and interelational dynamics, but the protagonist is some doofus whos main motivation is that he found a dog (or some lovecraftian entity that vaguely resembles a dog), called Icon.
Prepare to read through a really incovenient format, made by a clearly amateur writer and a growing (emphasis on growing) artist.
Here is an example of my artstlye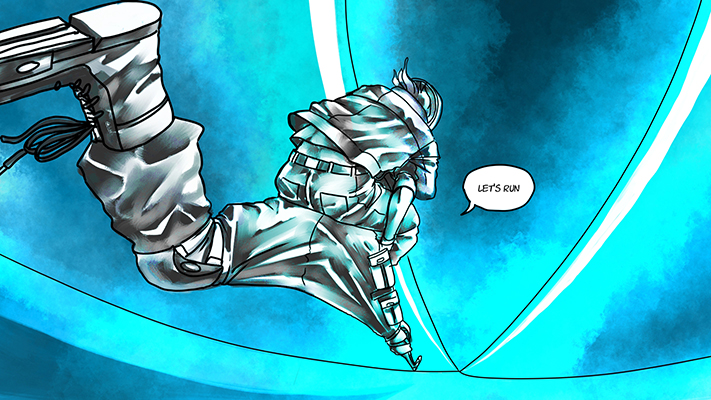 link to the comic:
http://nil-canticumbellum.smackjeeves.com/
Criticism is appreciated. Remember that the best character is the one that doesn't have dialogue.