Smack Jeeves Mobile Update
Huh? What's that? Well for those of you who don't know, SJ Mobile is a mobile comic reader app that runs in Safari and Chrome. Here are a few comics using it:
Gloomverse
,
Mokepon
,
Autophobia
,
Doomsday, My Dear
Check them out on your phone, and you'll see what I mean.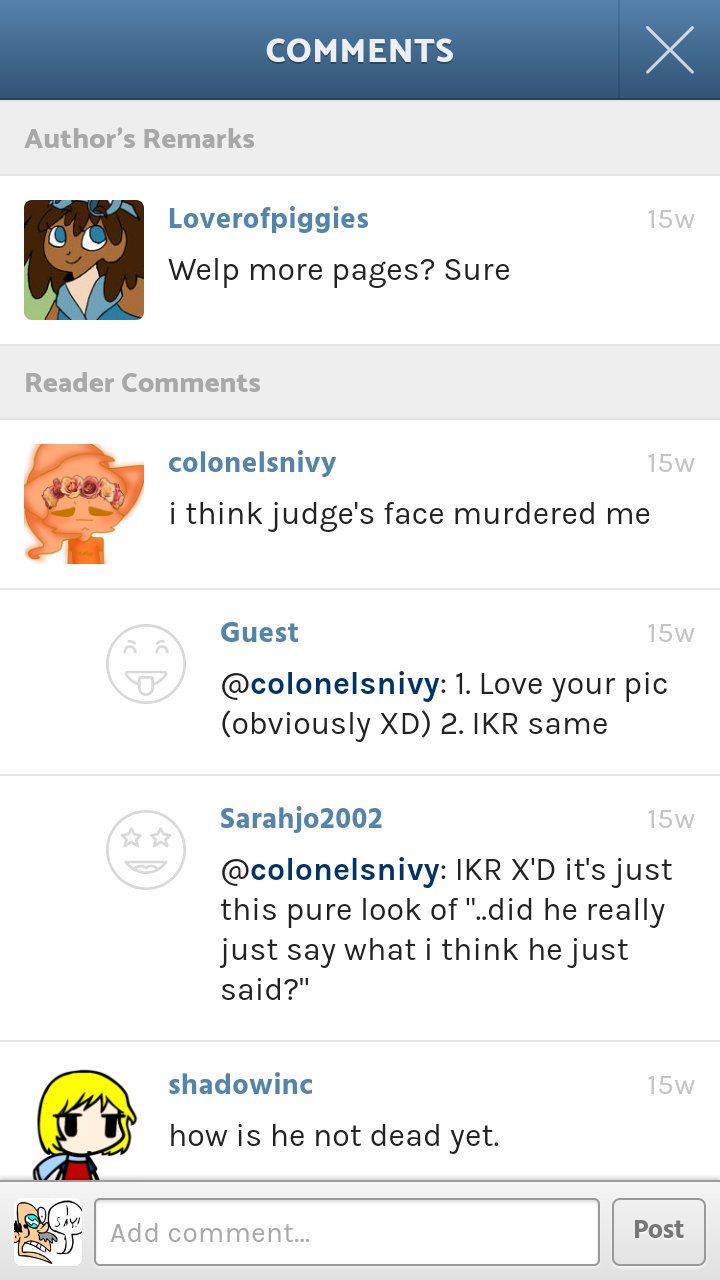 Features in the Update
Commenting!
UI Improvement
Various Bugfixes
Full-Screen Button (Android only)
Patreon Button in Menu for Patreon-integrated comics (all you have to do is select your campaign to get this to show up)
If you want to enable SJ Mobile for your comic, it's easy! Just head over to
Comic Management
->
Smack Jeeves Mobile
to get started.
More updates to come. Enjoy!