updates
09AUG2011
Small stylistic changes to "cold", (finally) implemented comic rating in "sleepless"
06AUG2011
Repackaged all templates.
warning
These layouts are circa 2008, so they are: pretty old. I am currently leaving them as is. They did work in all major browsers at the time of creation -- not sure about that now. As of 2011 the only browsers I've personally tested in are Google Chrome, Firefox, and Safari -- so watch out for IE.
usage
Just grab and use! As for modifying/copying coding, go ahead, though there are bits that I've copied from default layouts (mostly news/news archive/comic archive pages) and some things from
A List Apart
, too) :(
support
I am so sorry, but my support on these codes is going to be super spotty -- I'm busy IRL with school. I'll probably take time to fix actual bugs, but I won't be able to help you with personal customizations ;_;
LAYOUTS
(from oldest to newest)
[blue]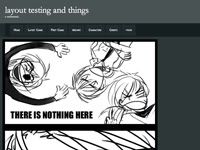 (click thumbnail for live demo)
[GET CODES]
[cold]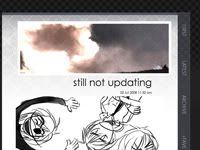 (click thumbnail for live demo)
[GET CODES]
PSD for the menu buttons is included in the zip, or can be downloaded [
here
]. Note that if you want the fonts to match with the default buttons, the font is [
Delicious
].
[dust]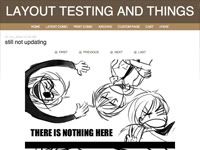 (click thumbnail for live demo)
[GET CODES]
[anhedonia]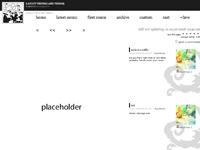 (click thumbnail for live demo)
[GET CODES]
[sleepless]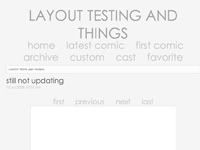 (click thumbnail for live demo)
[GET CODES]