Heyo! So I remade my account here and so here's the new art thread. There's some repeats from the old. But I also ditched my photobucket, so some of those are gone too. Mostly in this last extremely bumpy year I haven't had the time or space to really get in and get some art sketched, inked, and colored, but I have had the time to sketch, photograph, and color said sketches some, mostly in between things.
All that said, I'm starting way back at the end of 2014 when I started coloring sketches for the hell of it and going up to the newest from...I think like, Friday (4/1/16). And since there's that much I won't do it all at once. Oh, and for some characters I'll post drawings between that time at once. Probably. XD
So starting here and going onto who knows what. Now they're wonky, they're wiggly, they're sketchy, they're the shit I came up with!
(All these on this post are from late 2014 to mid 2015).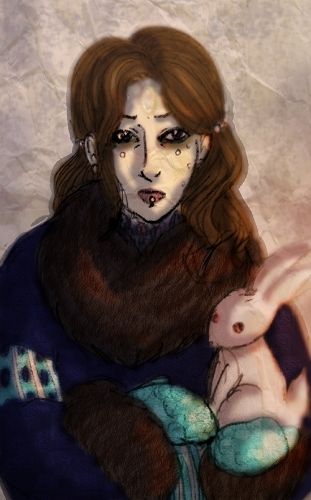 So this is Tabitha. She's a magic princess that gets taken from her kingdom and ends up in space. She's been ill most of her life and is very serious and stoic at first, though her pet rabbit (Furnice) is a good comfort.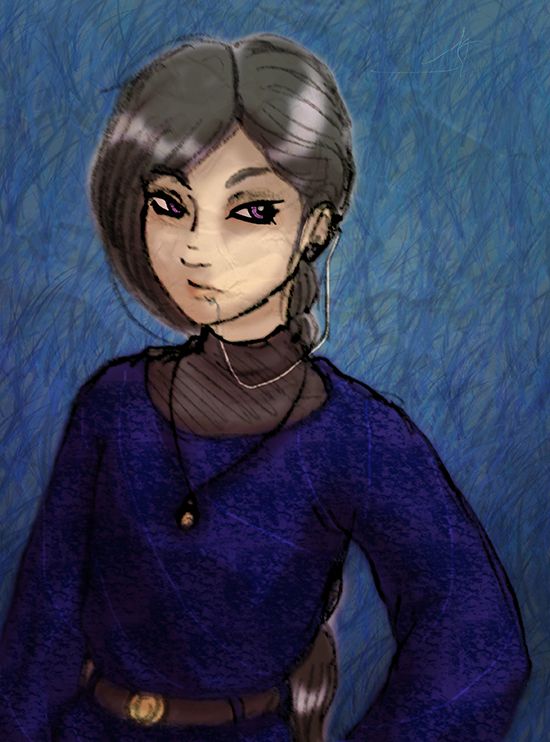 This is Luke. He's an interdimensional criminal who is actually kind of a radioactive hitchhiker. He's mostly wanted for that. He's very snippy and thinks he knows best, even though, you know, no.
Kiara is an OC based on my friend's cat, made in part for a storyline she was developing. At this time she's a member of a rescue team in my main project. Very smart, very good at her job, not up to training noobs. She likes to focus. I was doing a thing with overlaying textures (usually this one) over the sketches. I dropped it after a while, but I like some use of it.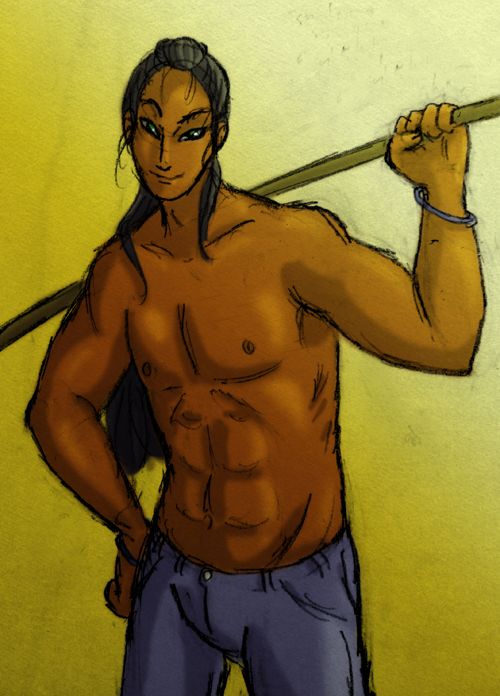 This dude is named Castle, and he was a part of a dropped project. I've worked him into my main project as a member of Kiara's team. He's very vain and would like praise and good paid time off, always please/thank. Kiara was not a part of his hiring process because of her irritation with the process, something she deeply regrets. She mainly gets along with another member of the team, Cameron (who will be posted here later).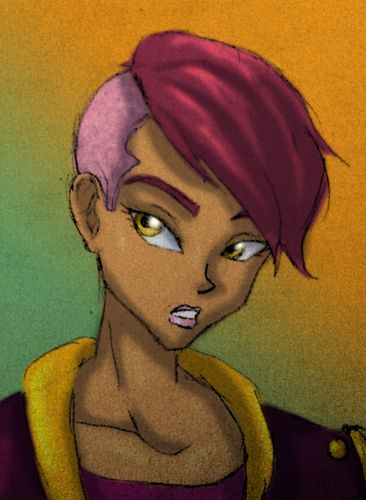 This is Shell, and the only sketch here I didn't draw. I colored a sketch my friend did of an OC I described to her as part of an exercise. Shell here is drawn in as close as my friend got (pretty close I think) to Akira Toriyama's style, since she's for a DBZ RP. We pretty much reworked the "Tuffles returning" idea from GT, and Shell is one of them. Neither of us really liked GT and it's for fun, so we just did whatever. XD
Okay, I have to go to bed, but I'll post some more tomorrow!