I found this self-promotion thing earlier and thought it would be nice to post here (as I want to advertise my comic in as many places as possible without breaking any rules lol)
---------------------------------------------------------------------
Planet Eevees is about a little eevee named Pluto and his other eeveelution friends. Pluto has stayed an outcast all his life due to being too strange. One day he is greeted with kindness and he may decide to pass that kindness on.
A comic about Pluto and his friends going through tests of love, friendship and finding about their dark origins
---------------------------------------------------------------------
I've split this comic into two 'books'. The first one is more about the eeveelutions and their secrets (slice of life) and the second one is about their past/where they come from (still slice of life, but with a dash of adventure and violence).
I'd really appreciate it if you checked this comic out! Updates weekly, on Saturdays.
---------------------------------------------------------------------
Link:
http://planeteevees.smackjeeves.com/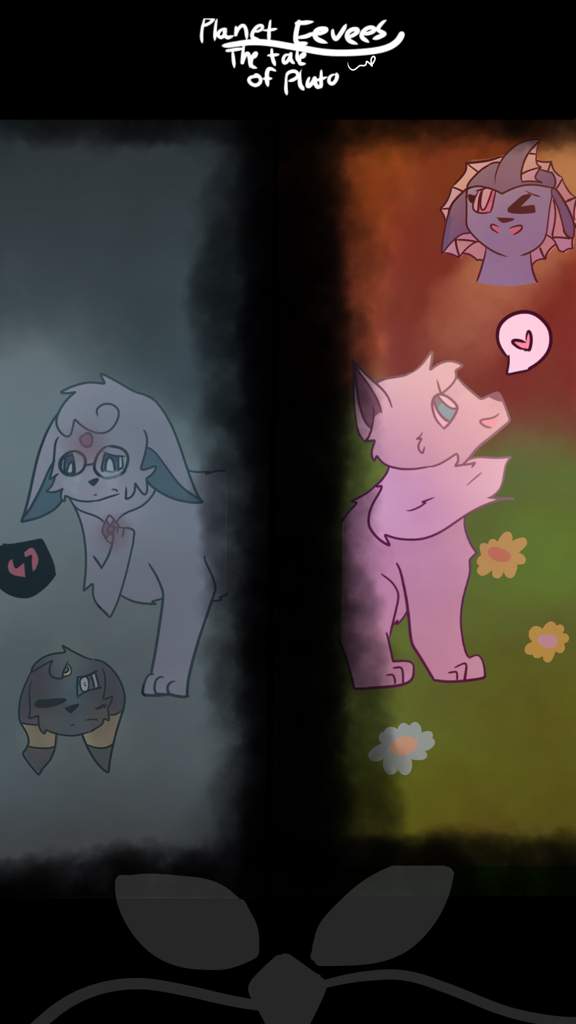 (Current cover, might change later on lol)