No problem at all, glad you found it helpful.
-The best ways to guide a reader's eye to the intended flow is: the panel layout (tends to be the weakest if not really straight forward), word balloons, or direction characters are looking/pointing to. Because we're reading left-to-right-top-to-bottom, it's natural for me to read the bubbles left to right then top to down just because once I'm done with the first word balloon in panel 1, the balloon in panel 3 has already snagged my eye.
So I would've had your "..." low on the panel, more to the left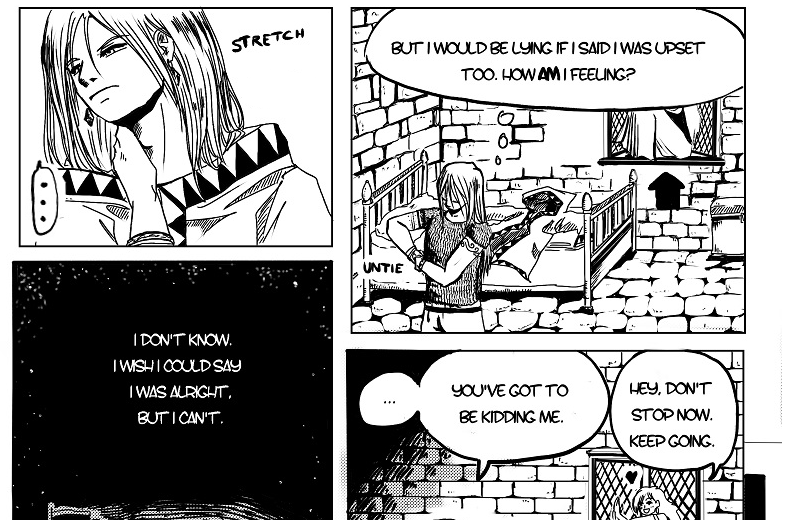 Even him looking down would've helped with the direction that this was supposed to be read.
-Arrows tend to work better in a comedy setting, and I've seen them best utilized as more of a build up to a bigger joke than the actual joke itself. Foreshadowing to a joke, more of.
-It's not uber bad or anything, just a minor fix