Heyyo.
Making a comic (surprise surprise) in my own pseudo-historical setting. I will not post links to the comic, I'm NOT trying to plug that, I just really enjoy making concept stuff for it and am not sure where else to show it. I'll probably have some 'trivia' pages inserted here and there in the spaces between chapters but who knows. I don't believe this breaks rules, but if it does I apologize and understand.
anyway. basically one of the main goals of the comic is to make a believable setting with the parameters involved. It's not on earth or even with humans so I have a huge amount of freedom in creating history, culture, society, etc etc i'm sure none of this is new to people.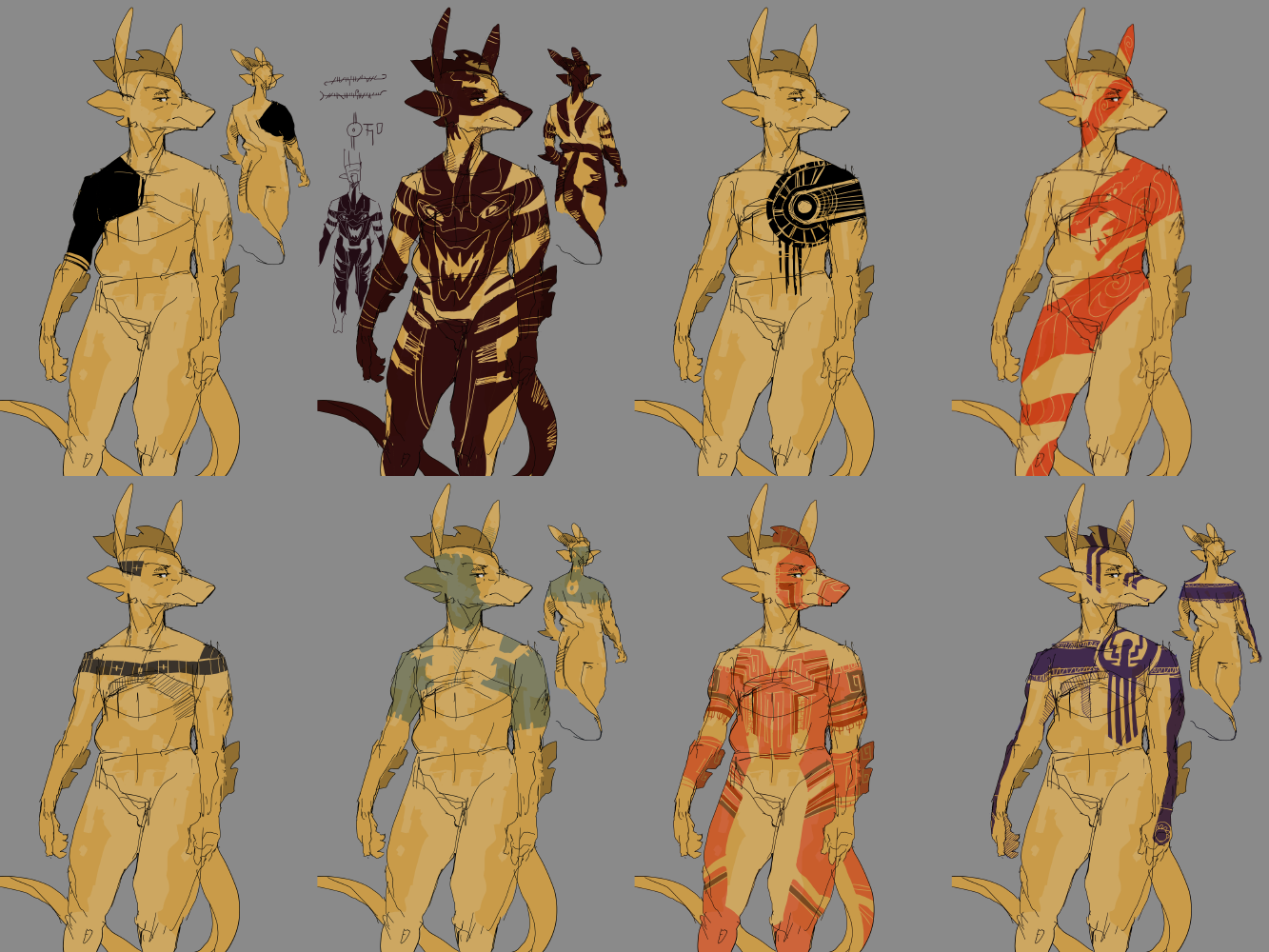 for instance, the characters in the world are vaguely alien, human stand-ins in a way. I have some reasons for doing this, such as subverting expectations and seeming more exotic. Some problems with this though is the less human a face is the harder it is for us to tell them apart. I draw faces mildly stylized to help but often it isn't enough. One solution I came up with is pretty fun from not only a lore perspective, but also helps reader clarity.
different families in the comic have different tattoos that are sort of like unique coat of arms. the cultural custom is children get their markings at puberty, with the boys getting the full design. daughters get smaller versions on their necks and backs and such and once (if) they get married they acquire the rest from the design of their husband, symbolizing the unity of the two families. some other cultures view this practice as uncivilized.
basically, fun from a lore perspective, fun to draw, and hopefully helps a lot on the readability front for the reader. pretty happy with the idea overall.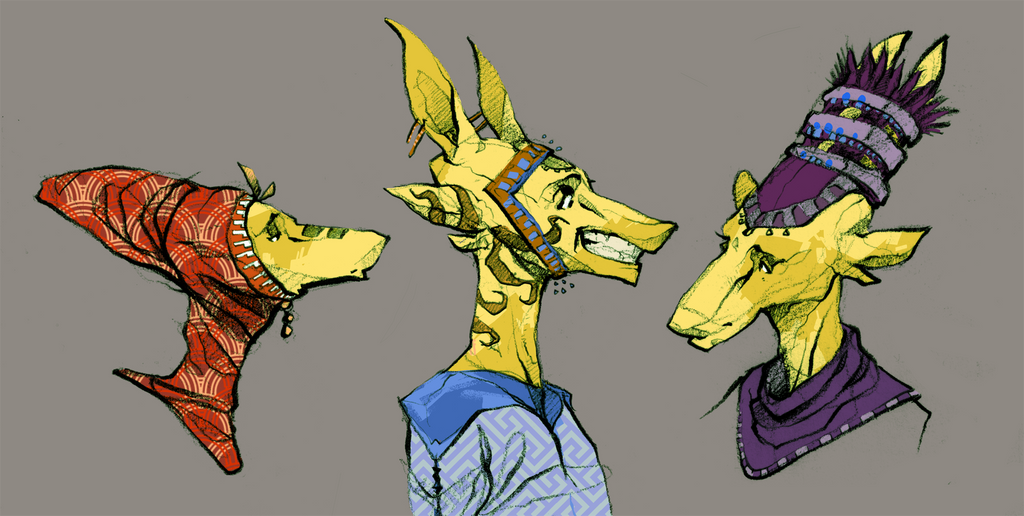 fun to come up with outfit ideas for too. the clothes of this nation are sort of vaguely inspired by mid-asian designs, I sometimes get kind of sick of euro and japanese getting all the attention
scanned in pencil and colored digitally, a lot faster that way.
will post more soon. take care all.